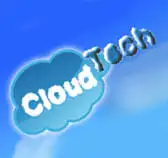 Cloud Tech Pvt. Ltd. is a company that provides excellent odor control solutions. It uses modern and efficient technologies to deal with solid waste, Waste Water, industrial and commercial waste. The company keeps in mind the health and safety profiles and it also look forward to use the best technologically advanced products for fulfilling its functions. Cloud Tech Pvt. Ltd. also takes great effort to keep a track on the on- going development of innovative odor control solutions. It works for multiple industry and is efficient enough to provide them all with standard work.
Cloud Tech Pvt. Ltd. is being able to deliver timely and cost effectively the odor control formulations which are required by various industries of the rapidly increasing market of the world. Through excellent innovation and industry experience Cloud Tech Pvt. Ltd. manufactures comprehensive range of industry specific misting systems and solutions that are able to provide a trouble free operation. The misting systems also enable the company to complete its task easily and quickly. Pneumatic, vapor and hydraulic misting systems of Cloud Tech Pvt. Ltd. is being planned with exclusive and leading edge design and programmability and it is also efficient to provide customer the support which they need from the same.
Our Mission:
Cloud Tech Pvt. Ltd. aims to become a leading world class supplier of quality odor control solutions and products. It strives to be the top option for user customers. Cloud Tech Pvt. Ltd. meets the needs and demands of the customers and continues to do so at an affordable price through continuous improvement of the initiatives and technologies that it uses for manufacturing excellent solutions.